Saturday we chilled at Himalayan Java and Places catching up on the news, emails and getting some work done.  It did seem a bit busier with people trying to sell you things, and the odd taxi man approaching you saying "I have taxi" (fed up with pestering taxi men, I responded "Good on you"!).
It also rained today, first tropical monsoon rain we've experienced while being here.
Places is a Vegetarian restaurant that is laid-back and chilled, most people here utilising the fast internet and creative atmosphere to get things done or just relax.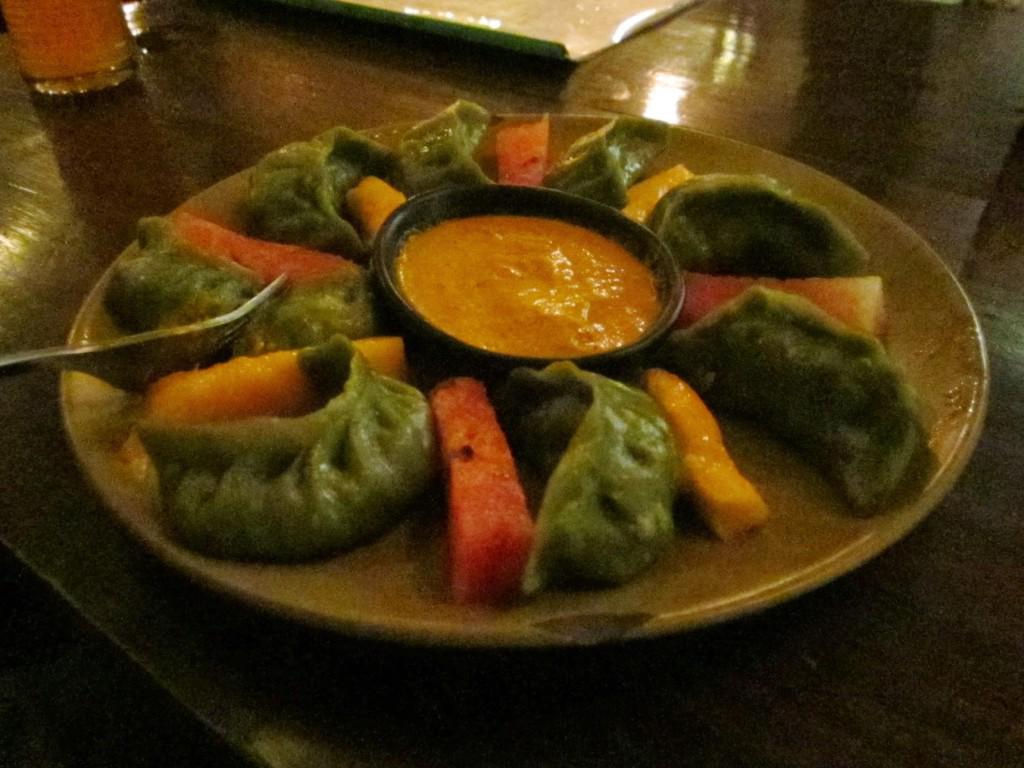 Vegetarian Pesto Dough MoMo's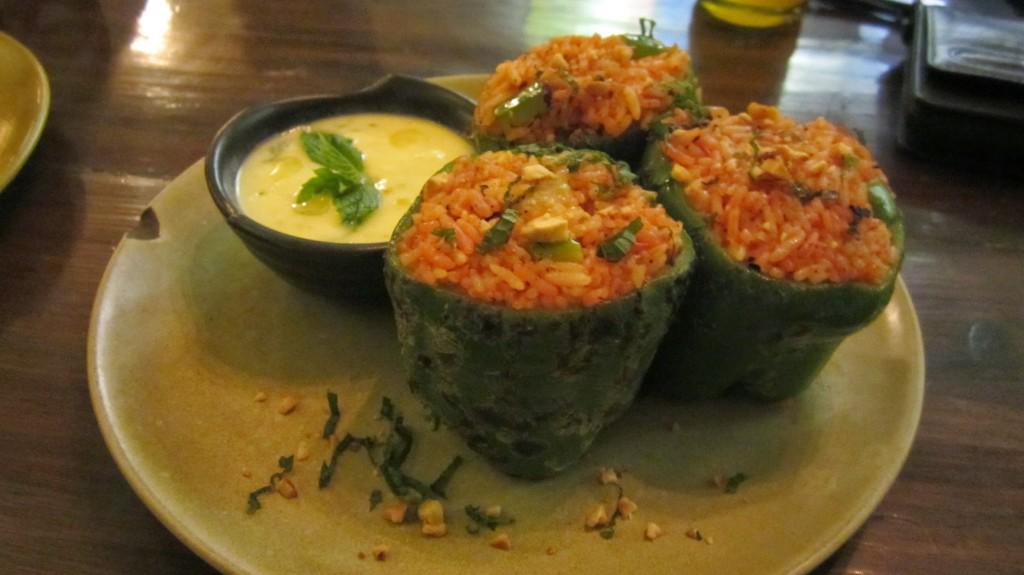 Biber Dolmasi (Stuffed Peppers)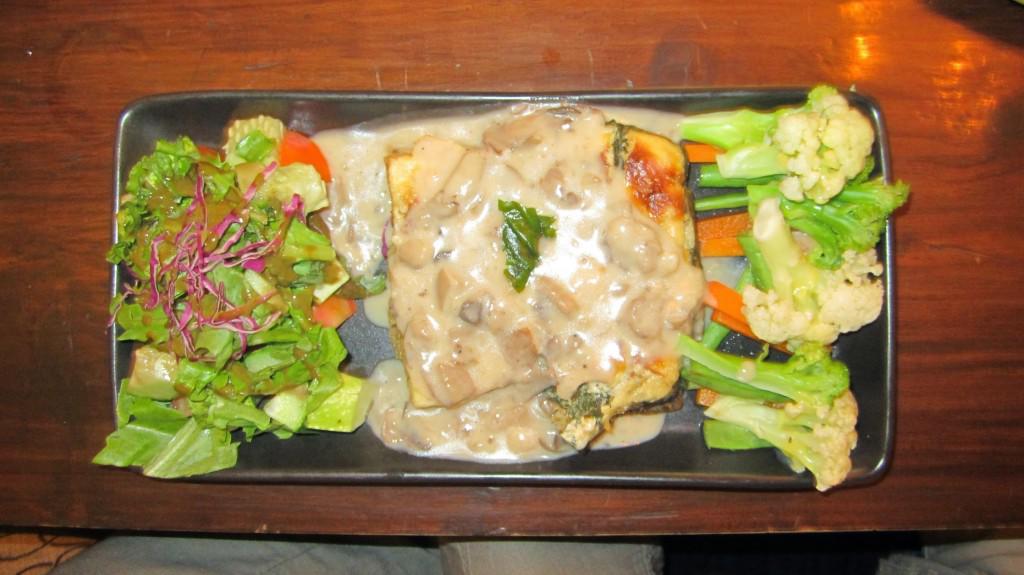 Taste Platter - Spinach Pie, Baked Potato Tortilla, Steamed Vegetable Salad
The food here was great for a strictly vegetarian meal, kudos to the atmosphere too.
As we didn't really go far or eat much, we only spent ₨1936.78 (about £11.64) this day.