Hoi An is recognised for the UNESCO heritage site Hội An Ancient Town.
The ancient city is a designated area where most the properties are well maintained and occupied by trade.  Many cloths shops, restaurants, souvenir stores and travel agents. Amongst this are a few museums and attractions.
I was expecting the ancient city to look and feel really old, with beautiful detail and architecture, instead I was greeted with the same stores as outside the heritage site, just items selling at higher the price. The local authority have preserved the area well ensuring a constant common theme throughout and minimising trade owners from employing unsightly signage.
Many shops, and street vendors would insist you buy or uptake services - even the regulatory state seems to want a piece of your money. Select high traffic routes would have a tourist point where one could buy a ticket of admission to attractions around for 120,000₫. The sales staff make it seem visitors must this ticket go walk the streets, (they are rather pushy). A quick internet search yields that this ticket is not compulsory. We walked down a different street and was not hassled at all, at no point did anybody query us for a ticket. I strongly recommend, do not be pressured into buying this ticket unless you want to enter attractions.
Throughout the city even in the outer regions locals will stop and question "when did you arrive? When you leaving? Want to buy something?" Almost like they have been sent out on the sole mission to grab customers, to me this approach is unpleasant and spoils the natural experience of discovering a store to buy something you genially like without somebody demanding you buy.
Don't get me wrong, the city is beautiful especially at night, calm classical music is played throughout, colourful lanterns light the streets, attitudes from genuine traders are good and the food of Hội An is very great!
In the other direction of the city is one of the most beautiful long stretches of public beaches that is freely accessible, bãi biển An Bàng. This beautiful long beach has wonderful soft sand to walk on, the water is clear of debris and shallow. Waves are strong suitable for body boarding, couple of quiet beach bars that serve food and drinks at good prices. Minimal hawkers, and people make a calm and relaxing experience. Bicycle parking is ~10,000dong.
Shopping After spending the afternoon and evening walking the ancient city streets, I seen a piece of artwork in Phan Kim Chi Art Gallery I could not leave without.
Hoi An is popular for its Taylor making, some research and hotel recommendations reviled YaLy CoutureTaylors where I decided to get a pair of shirts made for my travels. YaLy has the best price and punctuality for my trousers to be made.  Apparently Top Gear special Vietnam South to North in 8days challenge visited this exact store.
Also while in Hoi An, I got a leather bag messenger of my design for my laptop made to size at NoNy.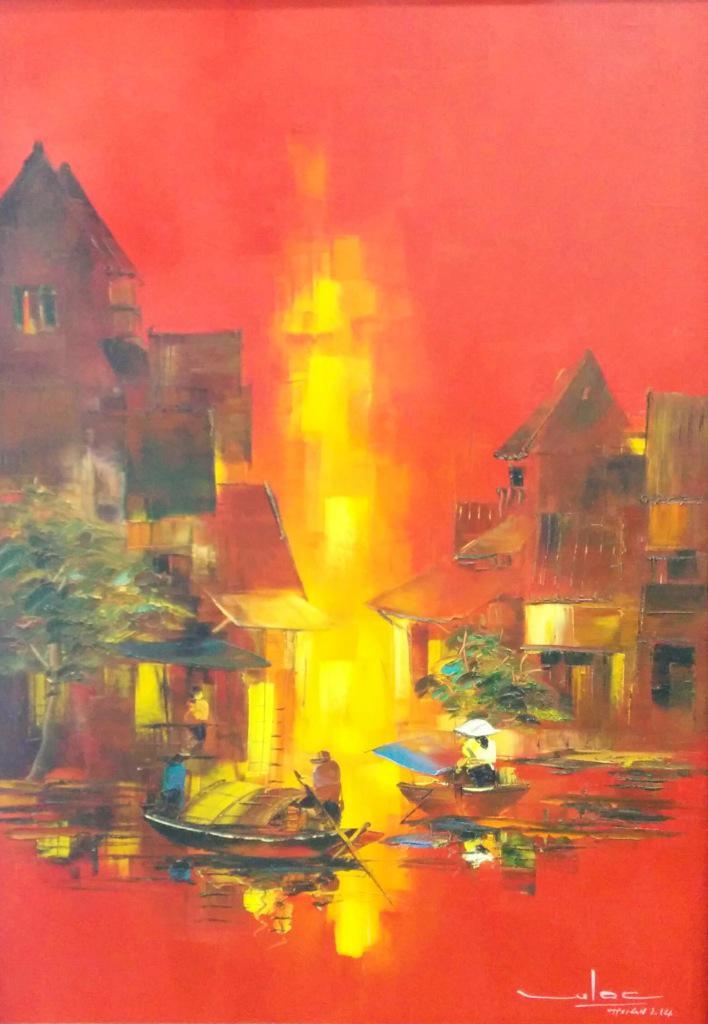 Phan Kim Chi Art Gallery - I grown a connection to this picture from afar.
Phan Kim Chi Art Gallery
37 Lê Lợi, Phường Minh An, Hội An
Address: 37 Lê Lợi, Phường Minh An, Hội An, Quảng Nam, Vietnam
Yaly Couture
358 Nguyễn Duy Hiệu, Cẩm Châu, Hội An
Address: 358 Nguyễn Duy Hiệu, Cẩm Châu, Hội An, Quảng Nam, Vietnam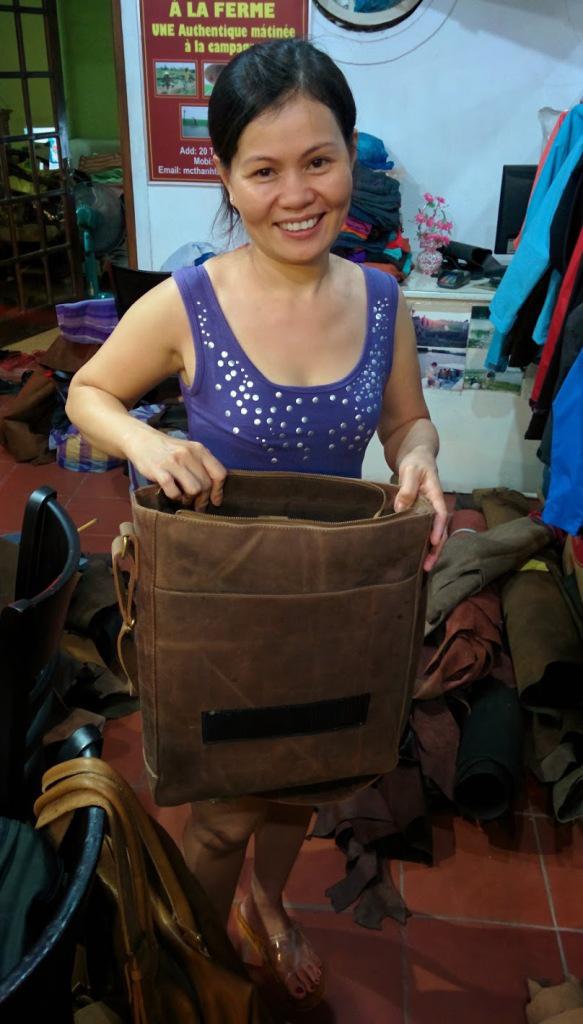 NoNy - This little lady made this leather messenger bag within 1 morning.
Nony Leather Shop (Hoi An)
20 Trần Phú, Cẩm Châu, Hội An
Address: 20 Trần Phú, Cẩm Châu, Hội An, Quảng Nam 560000, Vietnam
Food We have eaten at some of the most popular and highly rated places, Little Menu, Trip Nguyen, Morning Glory, Namaste and Hola Taco. All places serve brilliant tasting dishes. One of my favourite dishes would be Cao Lầu (a fresh uden noodle dish with seasoned pork slices and salad greens).
Lodging We stayed at Prince Hotel which is about 1.5km away from the centre or 3km from the beach. Prince hotel is brand new, clean and very comfortable. Staff are friendly and professional, they  hire bicycles for free.
Other services Just around the corner from our hotel is Pandanus Spa. Could not turn down a good massage, I tried a Vietnamese massage and it was just what I needed strong and firm. The staff do not demand a tip like some other spa's we have read about. It was very relaxing and well priced.
Pandanus Spa Hoi An
3A Phan Đình Phùng, Cẩm Sơn, Hội An
Address: 3A Phan Đình Phùng, Cẩm Sơn, Hội An, Quảng Nam 560000, Vietnam
Really enjoyed our stay in Hoi An, would love to return again especially for the food.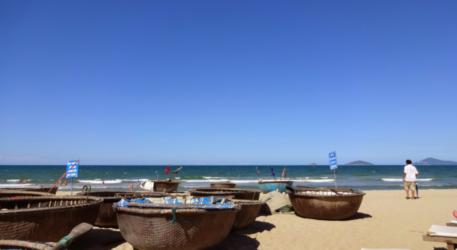 bãi biển An Bàng – Hoi An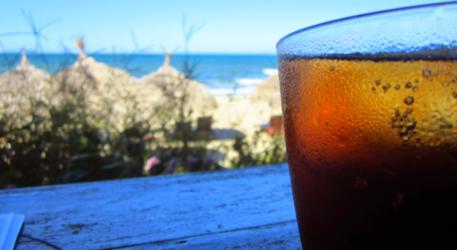 bãi biển An Bàng – Hoi An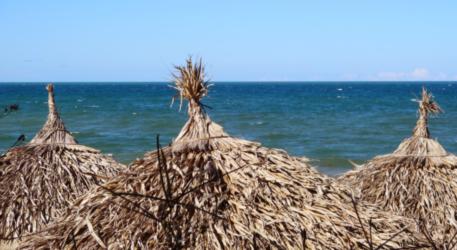 bãi biển An Bàng – Hoi An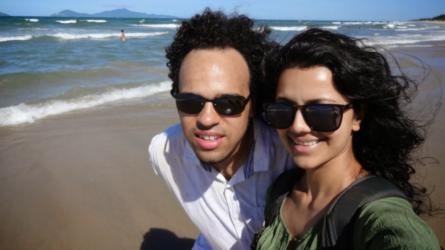 bãi biển An Bàng – Hoi An

bãi biển An Bàng – Hoi An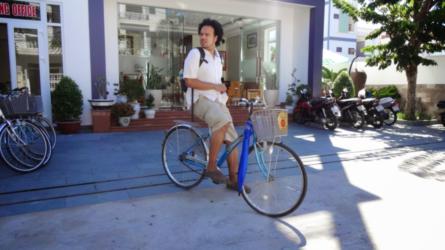 Free bicycle rental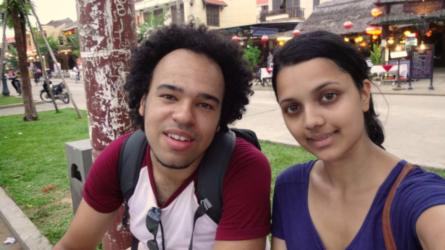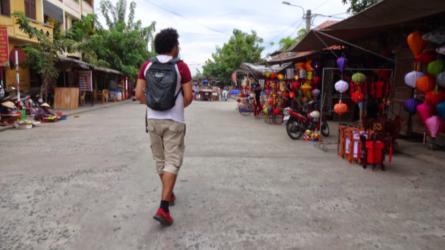 Hoi An Markets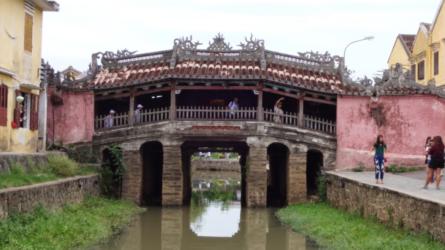 Japanese Covered Bridge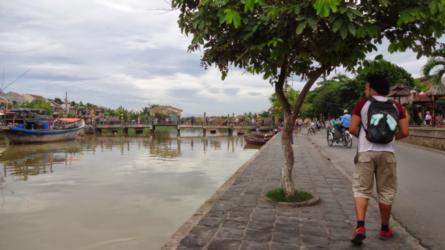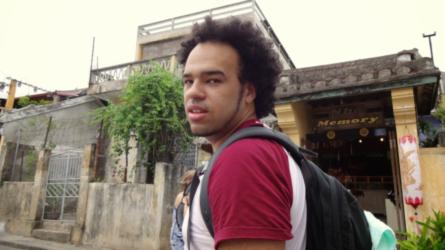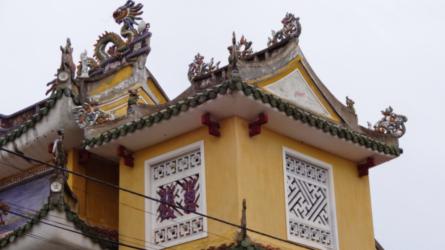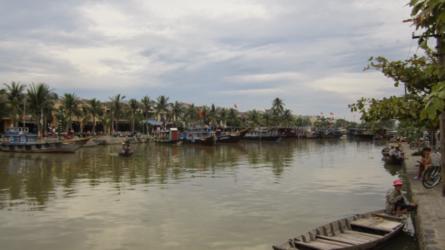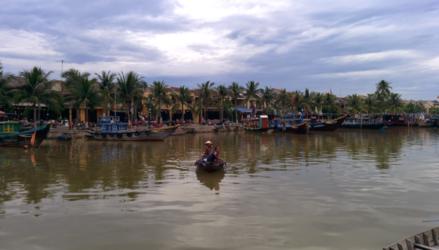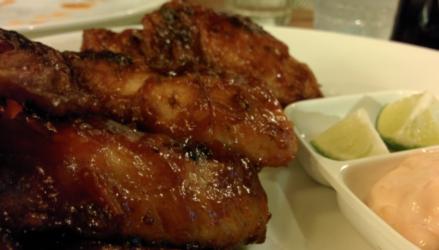 Best Chicken Wings Ever!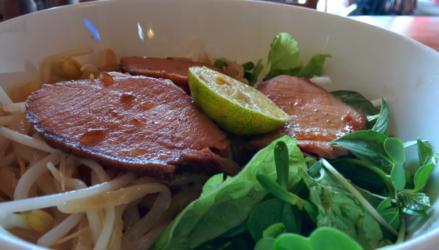 Cao Lầu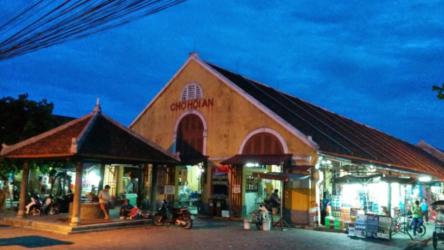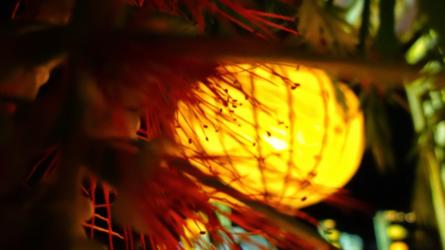 Lanterns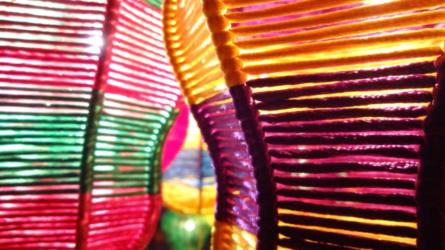 Lanterns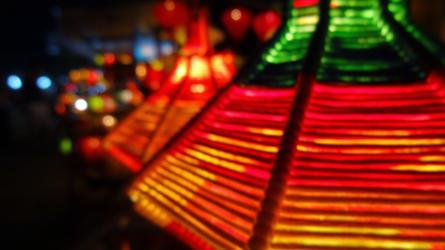 Lanterns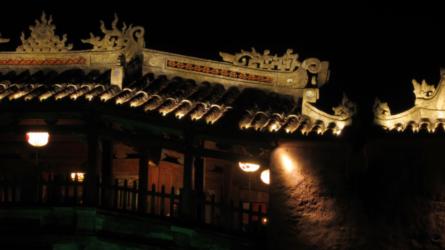 Japanese Covered Bridge at Night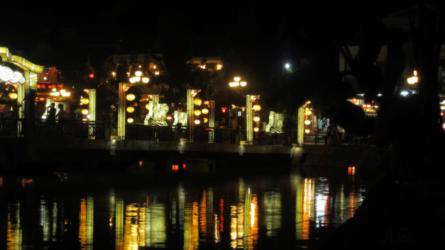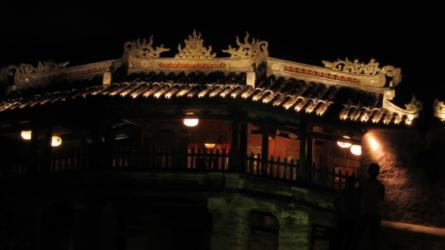 Japanese Covered Bridge at Night