After checking our Lonely Planet book and TripAdvisor we decided to eat at the Little Menu Restaurant (Ranked #104 of 986 Restaurants in Hoi An on Tripadvisor) for our first night in Hoi an.
This place has a simple menu with an array of dishes ranging in price. There specials are written up on chalk boards, but they are only rotated seasonally instead of daily or weekly.
We chose Rolls tasting platter, Chicken in banana leaf "special" and Banana Blossom salad with grilled chicken.
The textures in the dishes are great, flavouring is ok. Only slight off part to our dishes were the sweet and sour dip's that were more on the fish source side.
I really liked the banana leaf chicken and the white rose rolls.
Overall, the service if great, food is good and atmosphere is pleasant.
The Little Menu
46 Đường Cao Hồng Lãnh, Phường Minh An, Hội An
Address: 46 Đường Cao Hồng Lãnh, Phường Minh An, Hội An, Quảng Nam 560000, Vietnam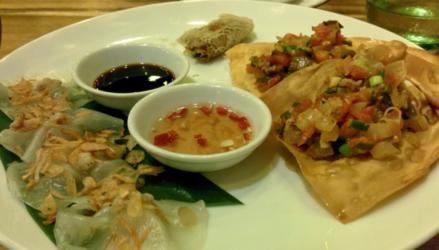 Rolls tasting platter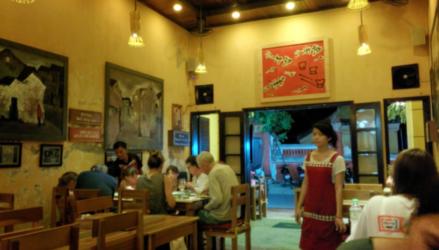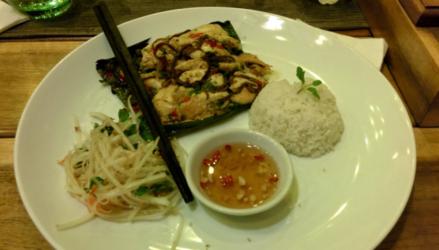 Banana Leaf Chicken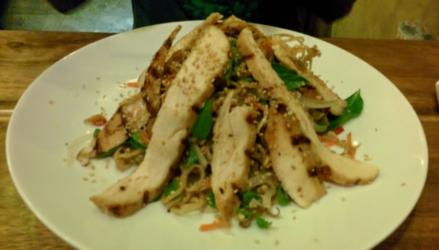 Banana Blossom Salad with Grilled Chicken