I am immensely proud to have visited the country of Vietnam, I never would have seen myself going Vietnam if I was not challenging South East Asia overland.
The plan set out is to travel from the north of Vietnam Hanoi, to Singapore using only land transport (mostly to keep costs down from Air Fair). After spending 2 complete months in Vietnam we crossed the border into Cambodia on Wednesday 8th October 2014 - More about Cambodia later.
We landed in Hanoi on Friday 8th August flying from New Delhi, India via Bangkok with Thai Airlines - Thai Airlines are very punctual compared to Jet Airways which we flew with to get out to Nepal, read more about that hiccup here. Not knowing what the climate, geography or conditions of what Vietnam would be like, it was a pleasant surprise to be presented with good quality roads, vast fields of lush greenery, fruit trees and a sense of calm. - I was instantly happy, relaxed but very tired from the flights.
Unexpectedly (and partly because we are bad planners) we spent an entire month in Hanoi, eating as locals do, working and visiting the northern attractions such as Sapa and Ha Long Bay - both places are remarkable to visit and highly worth spending the money to visit.
After committing a couple of weeks of work for my client back in the United Kingdom, it was time to step things up and continue the journey to make it to Thailand in time for the Yi Ping festival (in November, 2 months away) - Knowing it will take some time to steadily make our way south though Vietnam and enjoying the different Town's and Cities it Vietnam has to offer.
We visited in order, Hanoi, Sapa, Ha Long Bay, Hue, Hoi An, Da Nang, Nha Trang, Da Lat, Mui Ne, and Ho Chi Minh City spending a couple of nights in each. Each place has its own charms and stories that I covered in the respective posts. Collectively they make a very memorable experience.
It has not been the easiest challenge so far, with long train journeys, excessive heat, and decision compromises. Nether the less I achieved it and I can comfortably say "I would do it all again".
The currency is the Vietnamese Dong, equating to about 35,000VND per GBP. It is fun to view your bank balance on at the ATM machines - "I'm a millionaire…. in Vietnam!".
We spent about about ₫102,000,000 (~£3,000) for a young couple to travel the length of Vietnam in 2 months. We stayed in Basic but comfortable accommodation throughout, enjoyed eating in restaurants most nights, and exploring attractions.
Summary outline of my thoughts of each place we visited;
Food of Vietnam
While in Vietnam, we ate some amazing refreshing food. I honestly did not know what to expect from Vietnamese food as I never dined at a Vietnamese restaurant in the United Kingdom.
Some of the best Vietnamese food I ate in would be Phở, Cao Lầu, Cơm tấm, Banh Mi and the countless BBQ's.
Phở is a noodle soup with fresh salad with Chick, Beef or Pork on top, phở available everywhere, and some locals even eat it for breakfast. Pho24 is available all over Vietnam.
Cao Lầu is a Uden noodle dish with a side of fresh salad, a sprinkling of soy sauce, topped with sliced season pork - this by far was one of my favourite Vietnam dishes. Cơm tấm is a marinated BBQ pork dish served with rice, the pork flavouring is by far the best.
Banh Mi (more specifically Donor Kebab Banh Mi), roasted rotary pork slices with salad, sauce in bread (like a thick pita), better than the Donor Kebab's that are mostly reserved as a late night snack after a night on the town in the United Kingdom. This place serves it best.
Shopping in Vietnam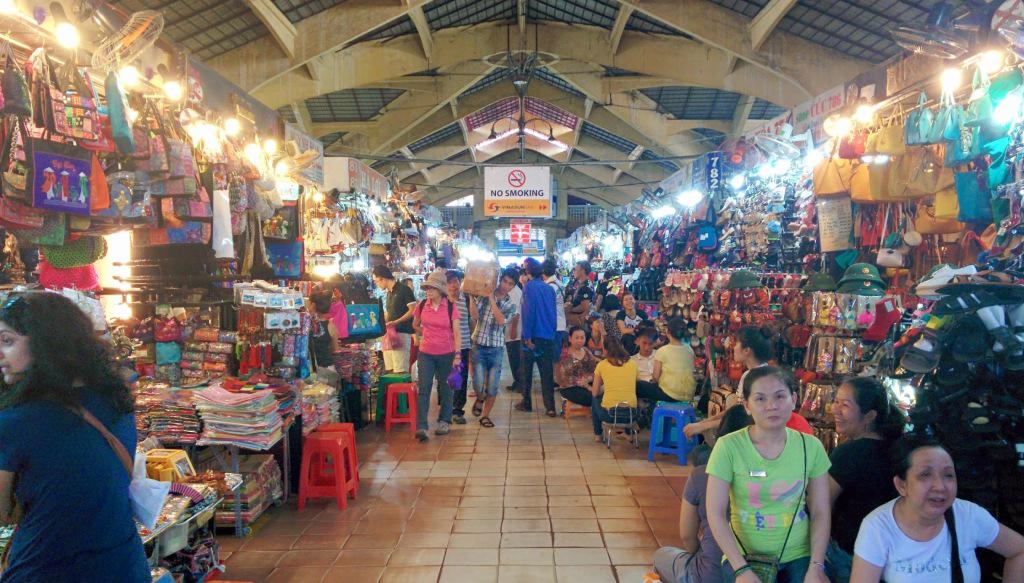 Busy isles of Ben Thanh Markets
Vietnam has nearly everything you would want or need, our beloved Osprey Backpacks and the Silk Sleeping liner are made in Vietnam. Vietnam is popularly known for its tailor-making and while in Hoi An I got myself some more traveling shorts made to measure and a leather messenger bag for my laptop. Most things are at good price and haggling the price makes it even better (and fun when you're in the mood). When in Ho Chi Minh City, do visit Ben Thanh markets. These markets have all the tourist souvenirs you'll find throughout the country and because there is so many vendors it is easy to bargain a good price or move onto the next person who will honour your price. Take a notepad, on the outer ring are fixed price stalls, you can note the prices of things you like the look of then go into the middle main part to haggle a better price, this way you will defiantly pay best price or as locals say "Cheap cheap".
Getting around Vietnam
Vietnam has a brilliant road network and even a daily rail schedule. We reframe from flying from city to city, and instead use trains and busses. A popular simple travel operator of Vietnam would be TheSinhTourist. TheSinhTourist have daily schedules of open busses that you can book the day before, or even on the day to get yourself from city to city. If the journey is far, like Hanoi to Hue, or Da Nang to Nha Trang, I would recommend using the train. Rail fair is responsibly priced and the journey is comfortable enough - we opted for Soft-Seater during the day and cost between 200,000-300,000VND depending where you're going to. Both times we used the train, the punctuality was very good, usually trains will leave early in the morning and you'll spend about 12+ hours to get to your next destination - Take a good book, MP3 player and some snacks. Using Taxi's in Vietnam is relatively simple, most are metre based and work fairly - about 16,000,18,000VND per kilometre. We mostly used MaiLinh taxis as they are nationwide, uniformed and polite. If you're the more confident type, it is possible to buy motorbikes and travel the country. I have not completely tried this, but the likely hood you'll have to pay bribes to police is likely, see Mui Ne. Would I visit Vietnam again? Definitely. Would I recommend my Mom to visit Vietnam? Likely
| | |
| --- | --- |
| Ease of getting around | |
| Budget friendly | |
| English speaking | |
| Safety | |
| Hawkers | |
On a future Vietnam visit, I likely would do the journey in reverse (Ho Chi Minh City to Hanoi) and on motorcycle (buying a motorbike in HCMC and selling it in Hoi An).
And now, a whole load of photos. Enjoy!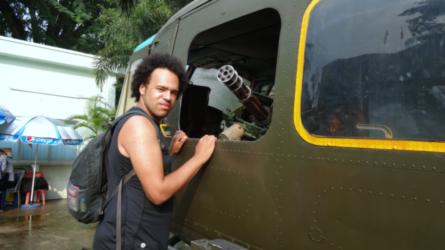 Helicopter with turret gun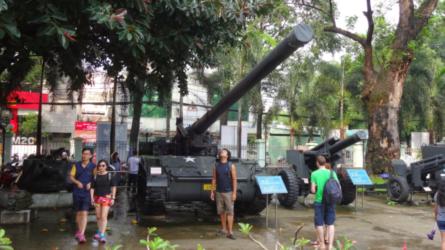 Artillery Tank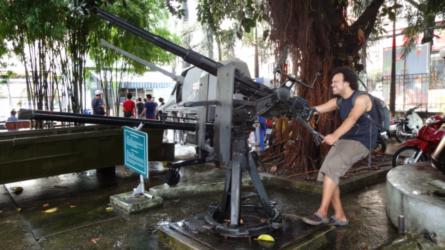 Artillery Gun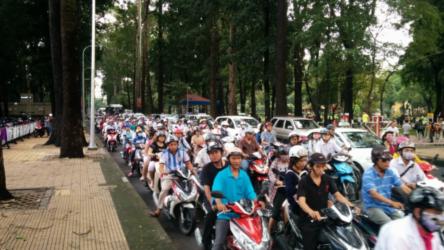 Busy streets of Ho Chi Minh City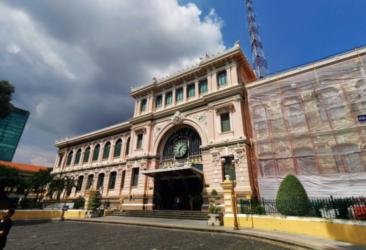 Saigon Central Post Office – constructed between 1886-1891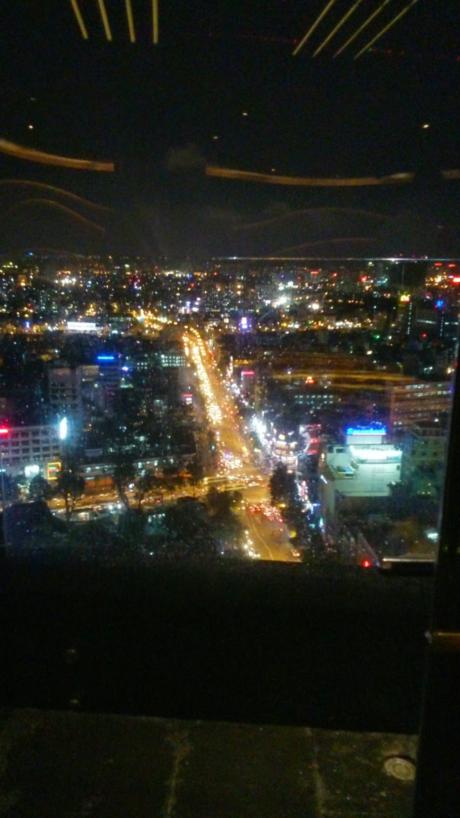 Epic view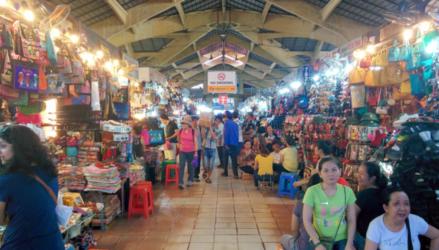 Busy isles of Ben Thanh Markets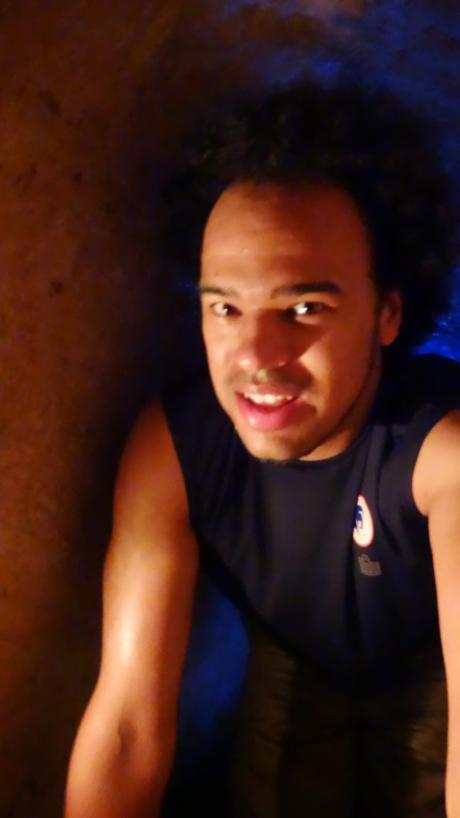 tunnel selfie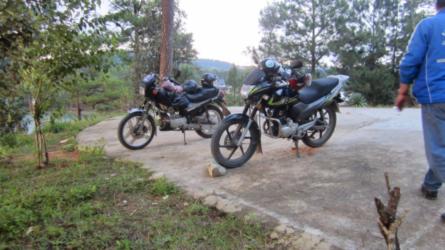 EasyRider Bikes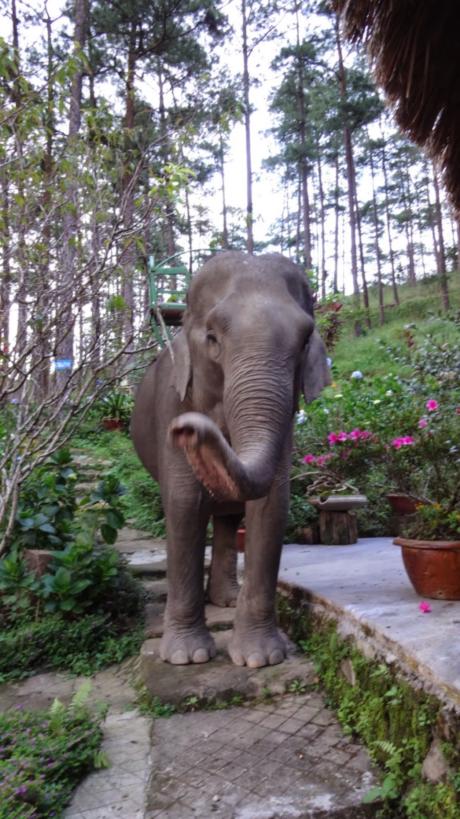 Blu – "like a naughty child"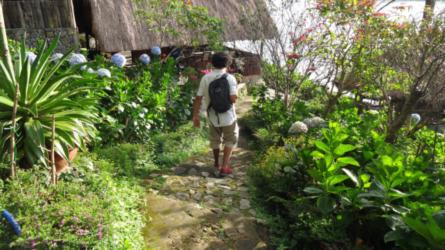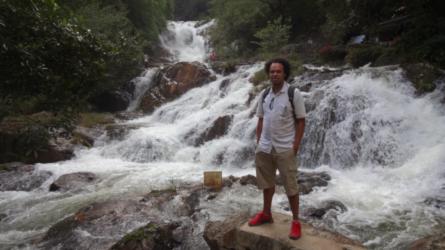 Datanla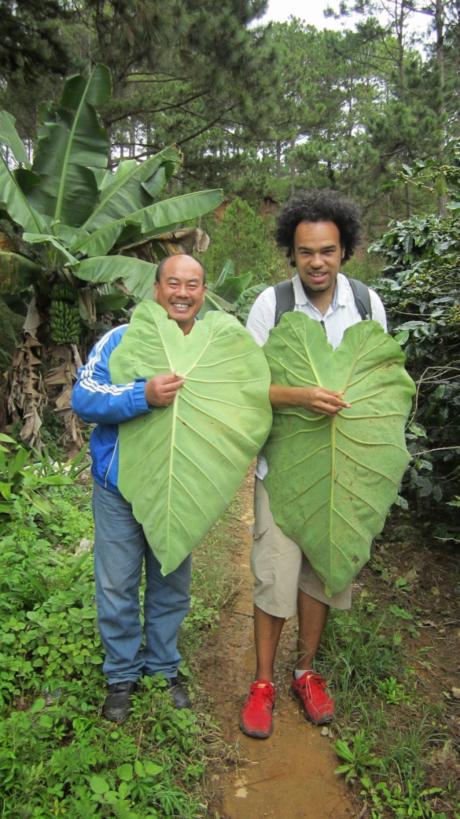 Leaf as big as me!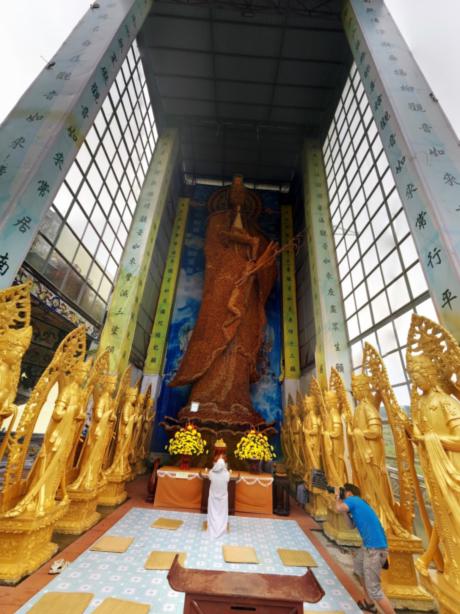 Bodhisattva made from immortal flower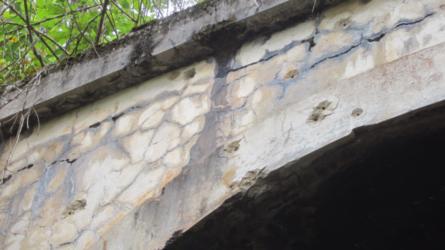 Vietnam War Battle Scars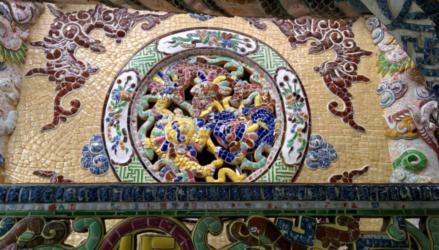 Linh Phuoc Pagoda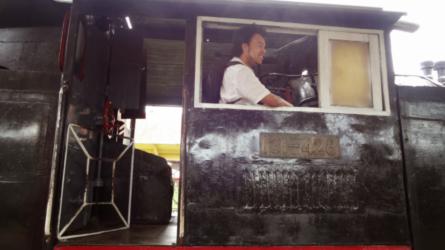 Japanese C12-type Steam Locomotive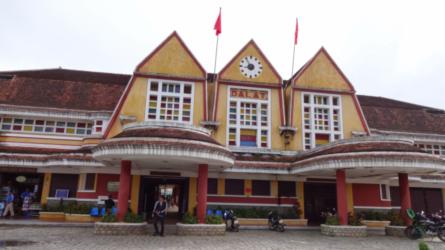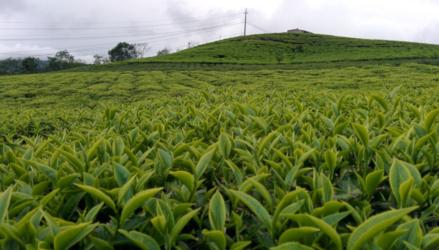 Tea Leaves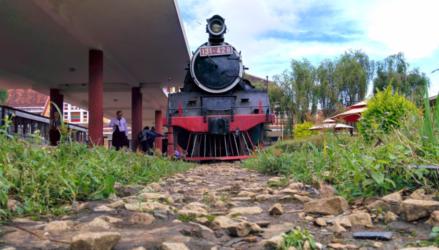 Japanese C12-type Steam Locomotive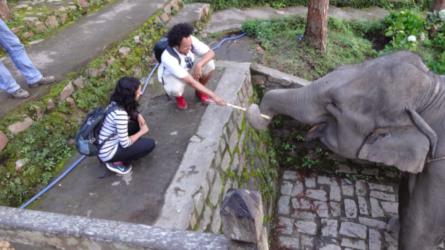 Feeding Blu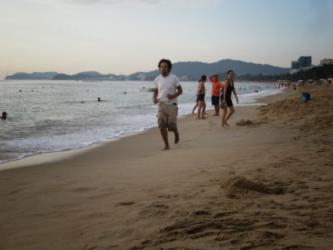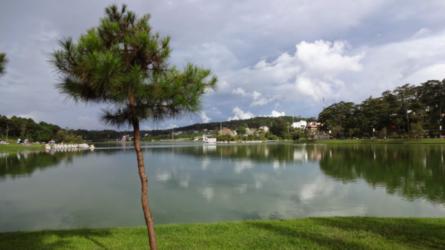 Dalat lake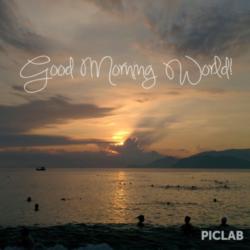 Good Morning World!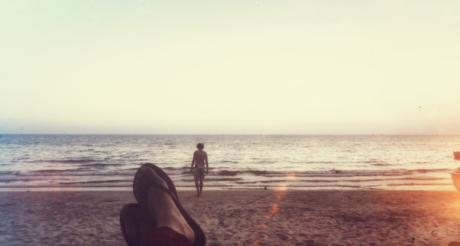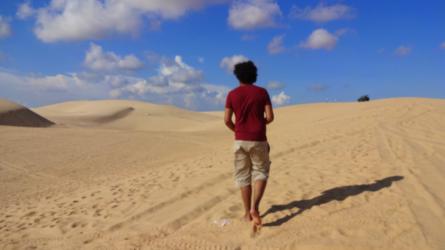 Sand dunes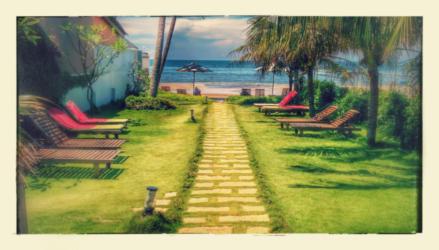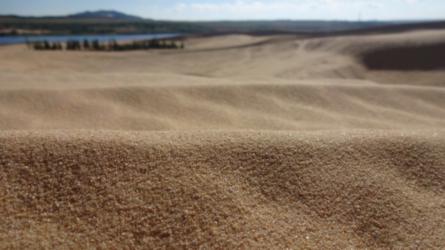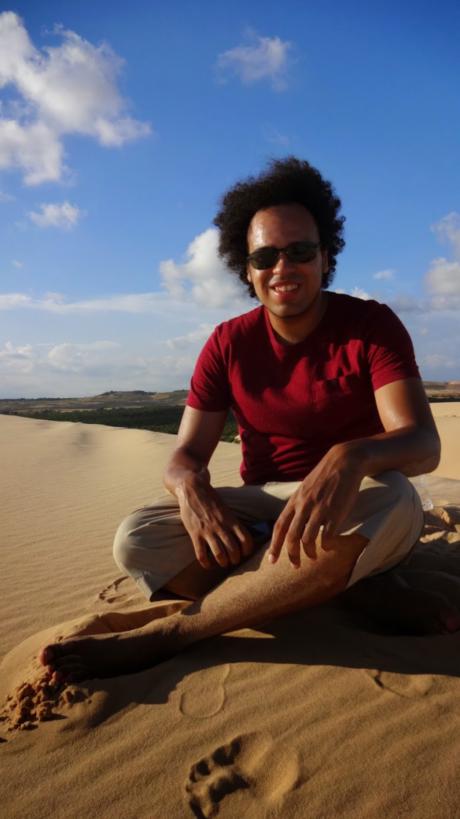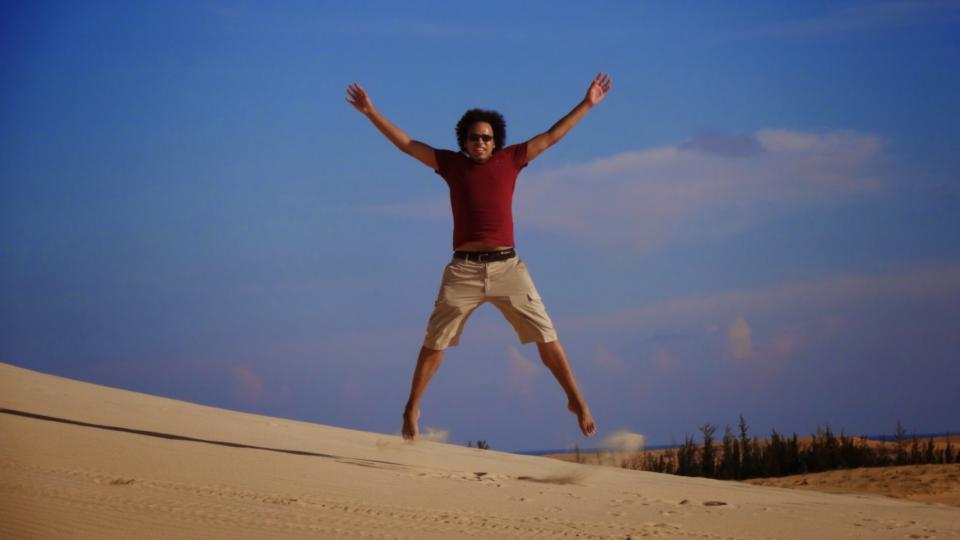 MuNie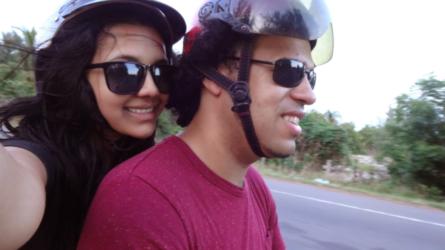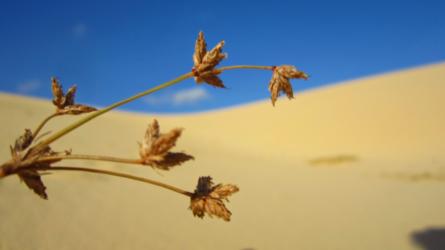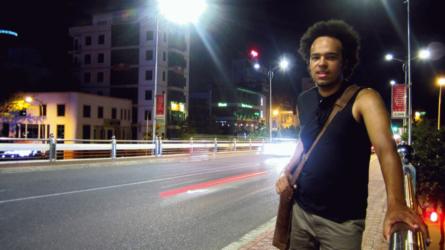 Night time traffic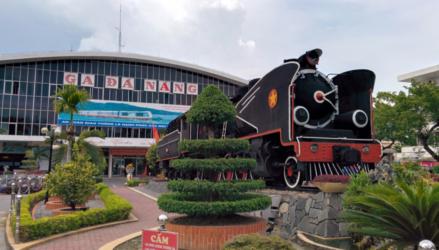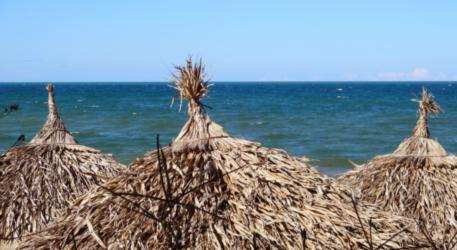 bãi biển An Bàng – Hoi An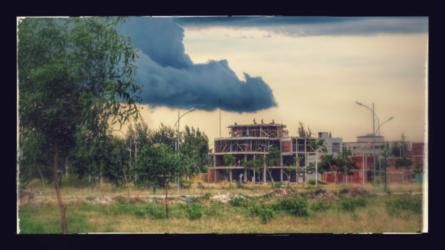 Angry Storm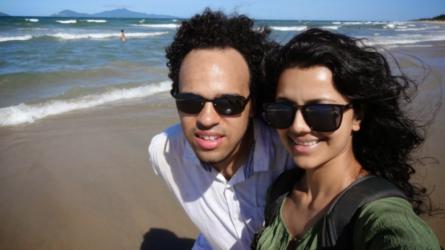 bãi biển An Bàng – Hoi An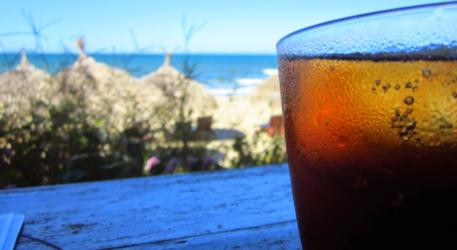 bãi biển An Bàng – Hoi An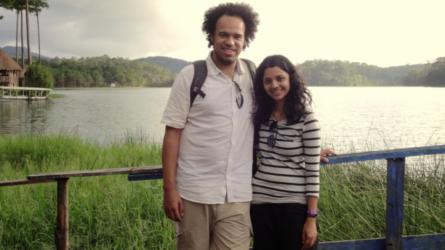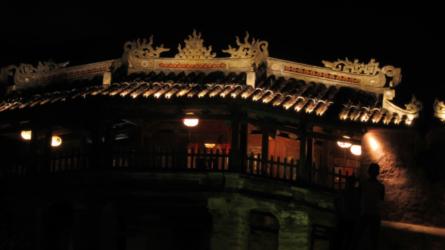 Japanese Covered Bridge at Night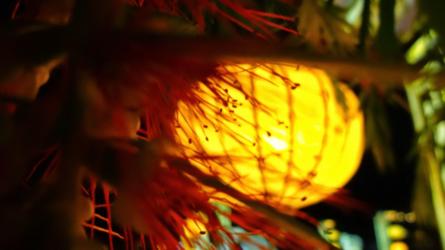 Lanterns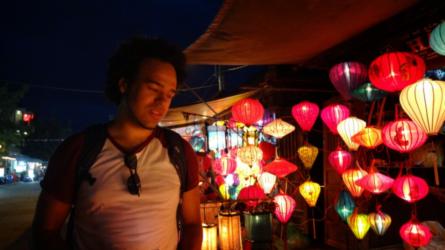 Night Lanterns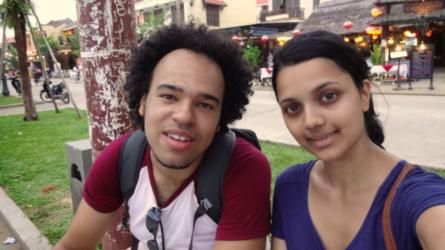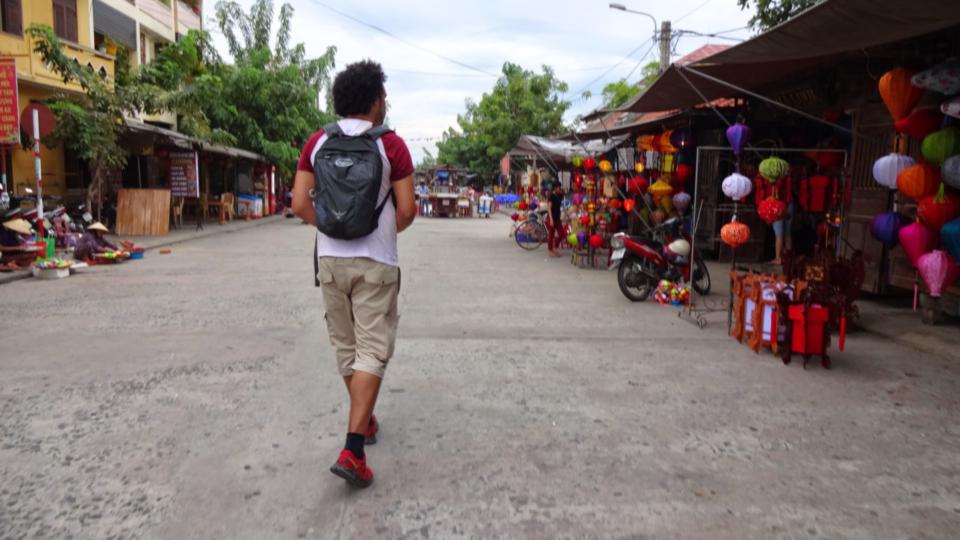 Hoi An Markets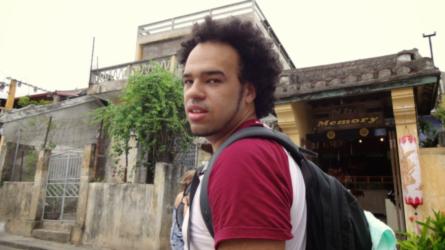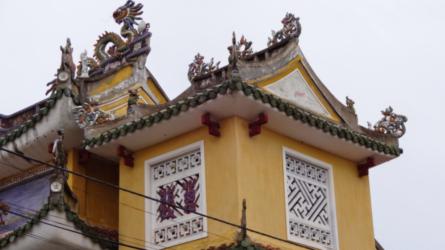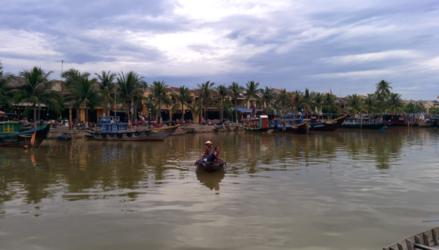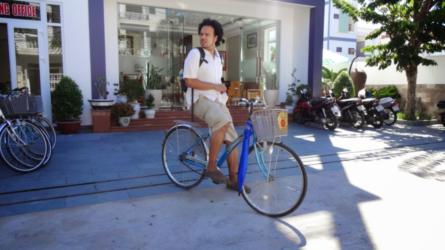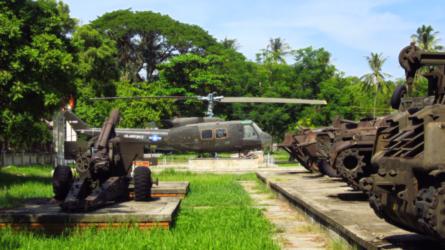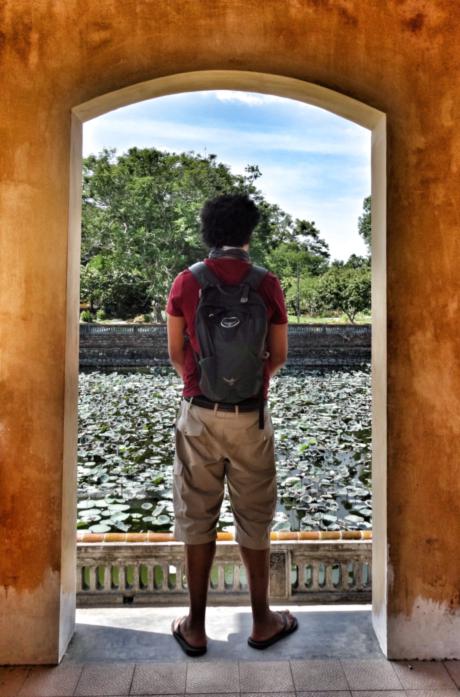 Hue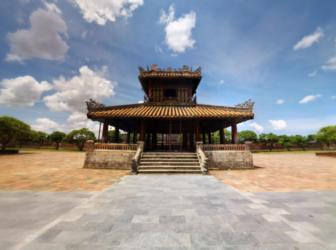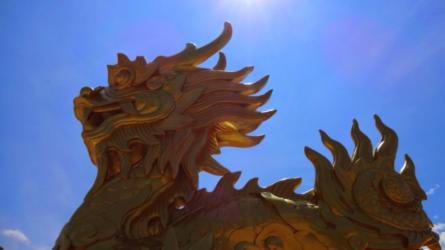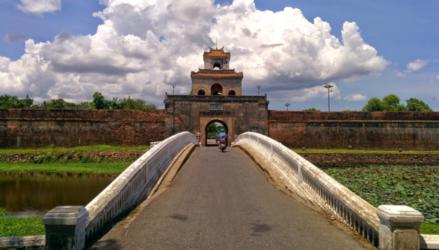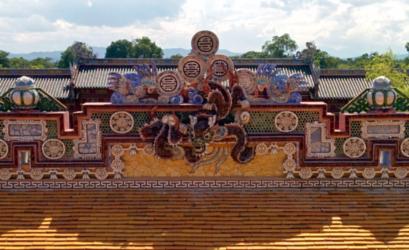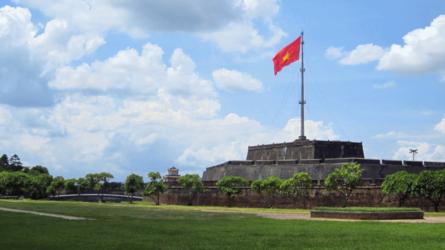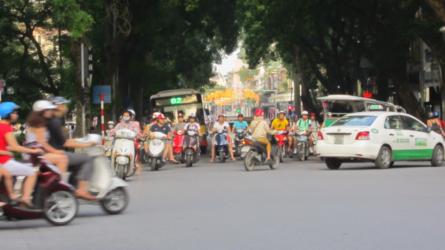 busy streets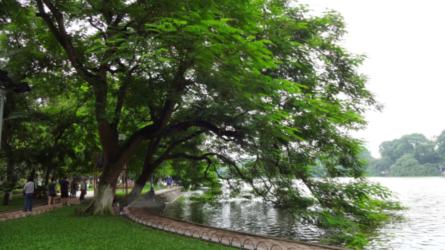 Hoàn Kiếm Lake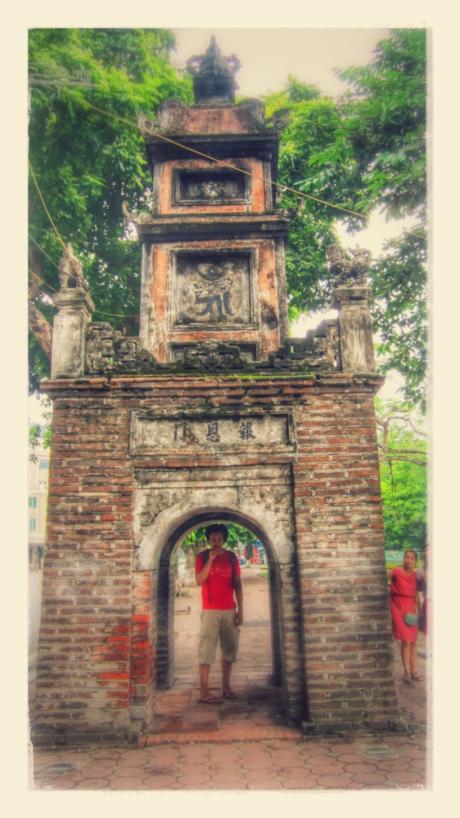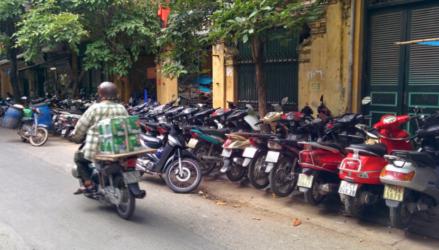 bike parking more important than pedestrians.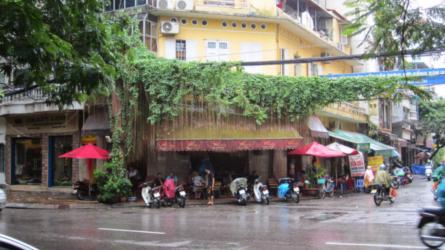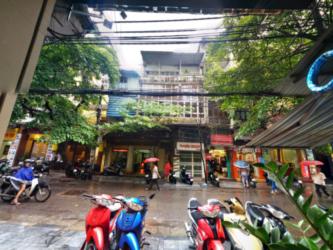 outside the front of hotel, one rainy morning.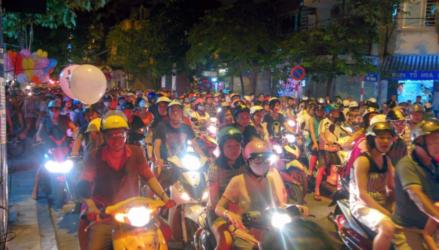 Busy Busy streets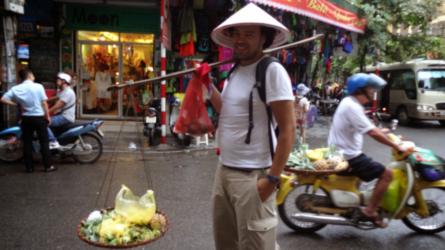 Pineapple Scam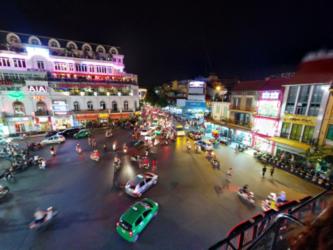 Đài phun nước at night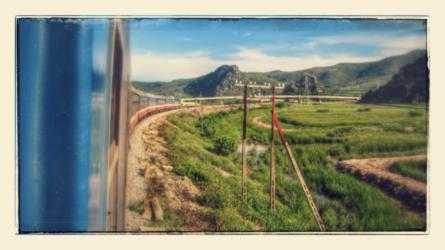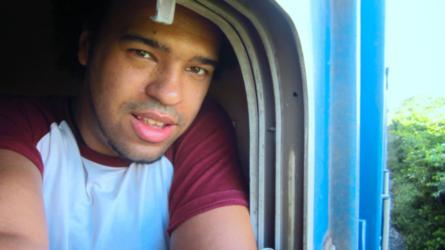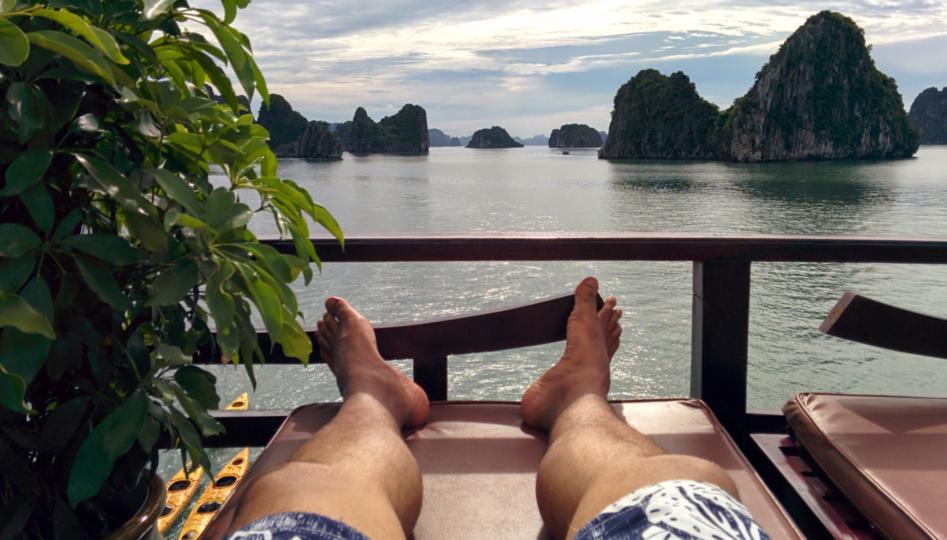 Relaxing on deck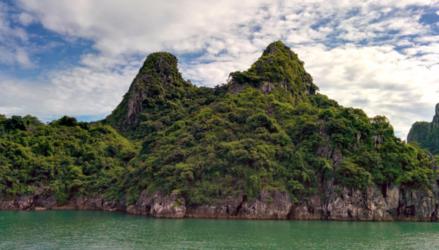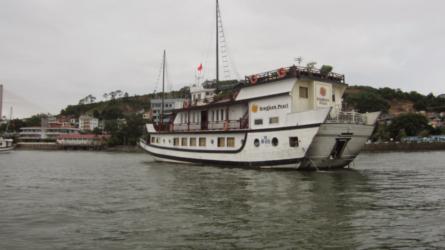 Dragon's Pearl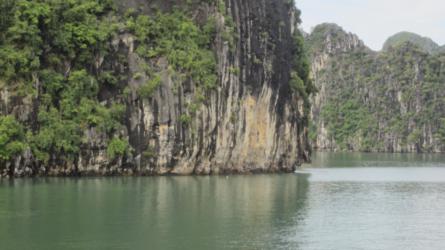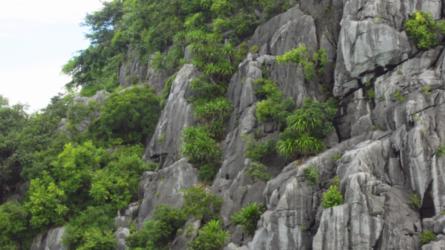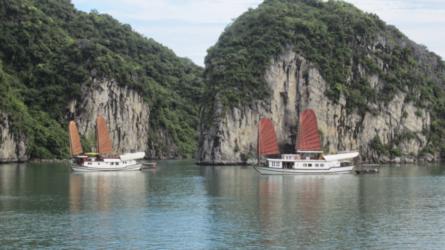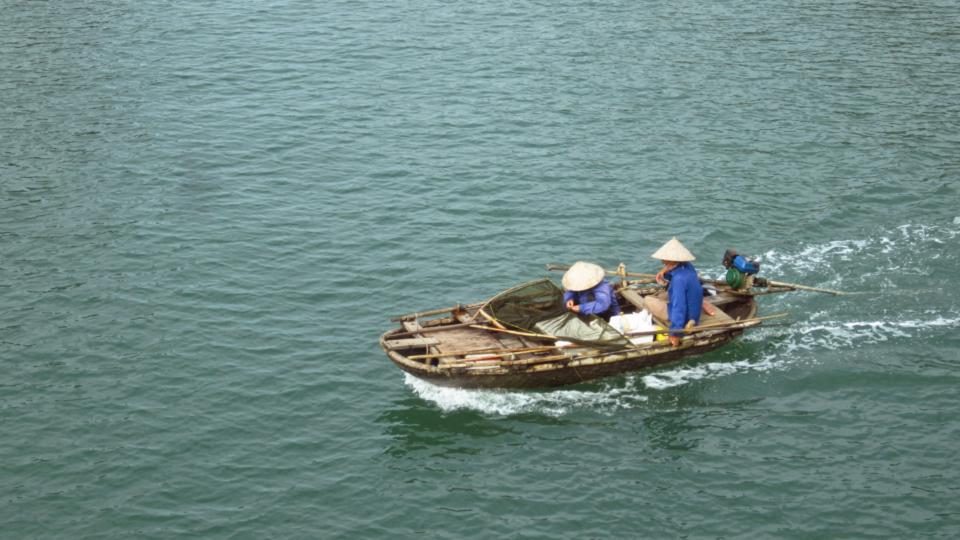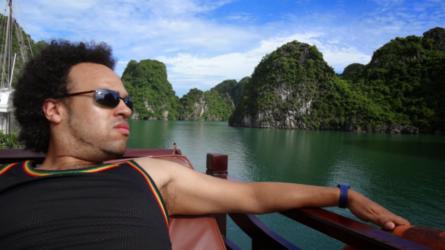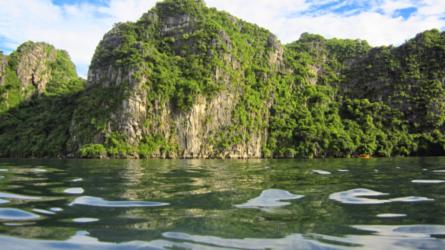 Ha Long Bay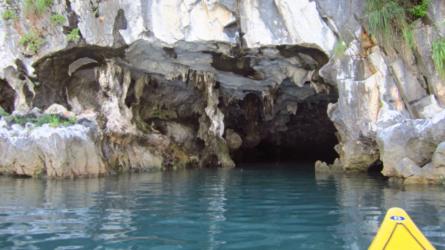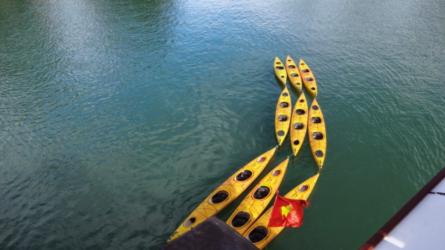 Kayaks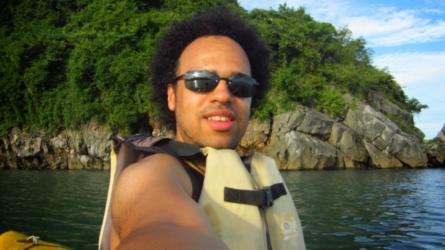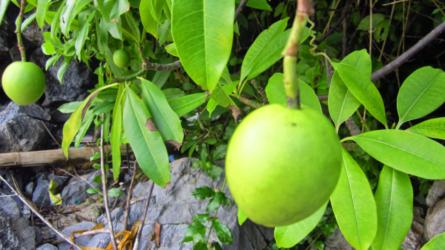 Fresh mango growing on beach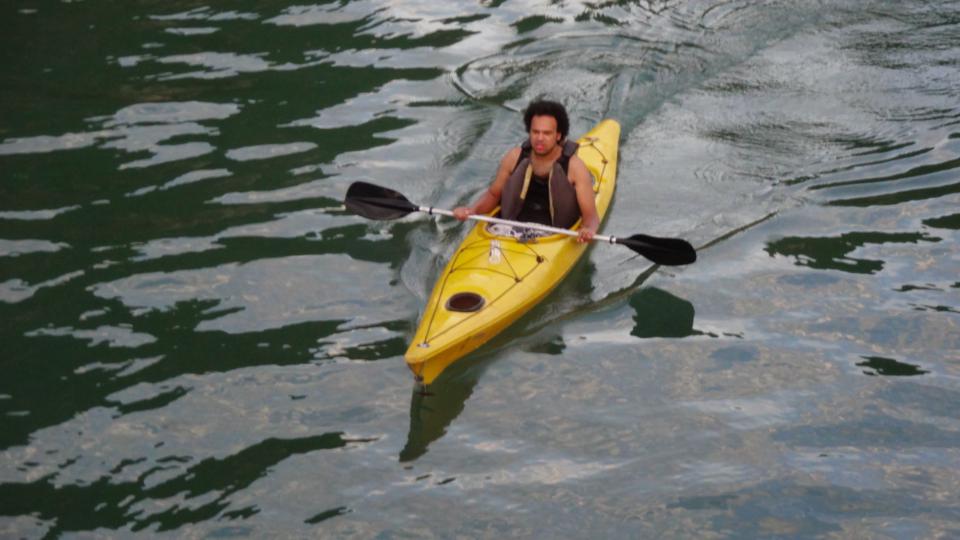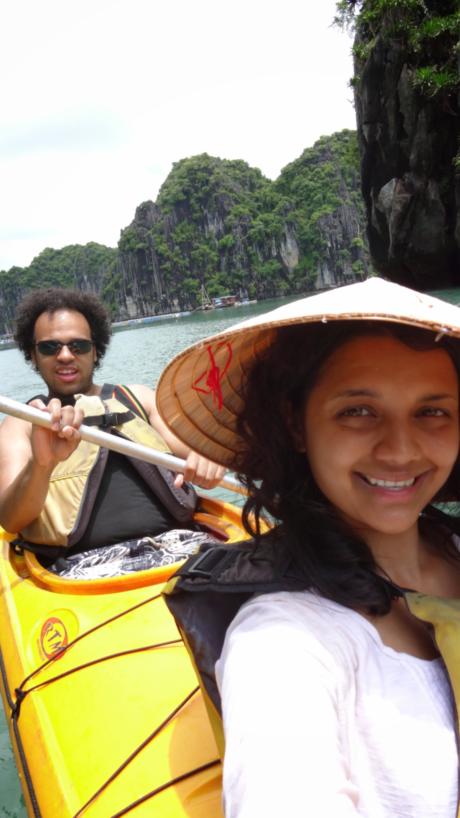 Kayaking together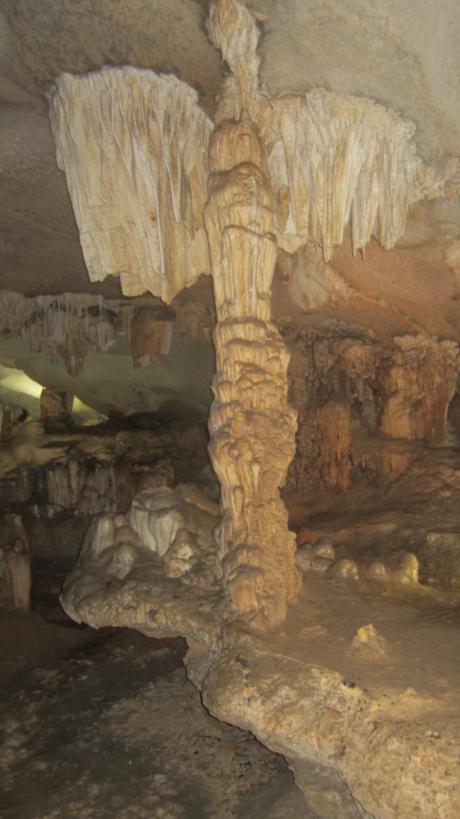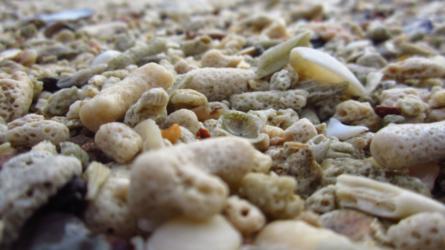 Sand Closeup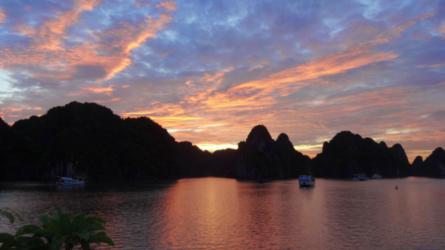 Sunset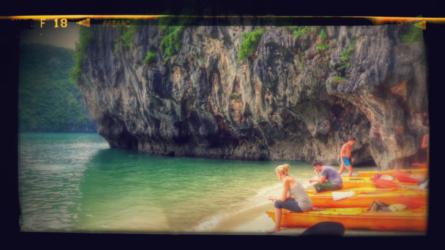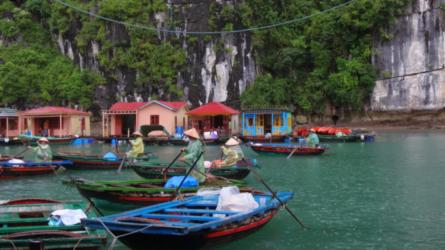 Floating community